The Santa Claus his generous pants
Doesn't really come as a surprise, but somehow it does. The Christmas markets open their doors and in addition to the usual mulled wine babble, which of course you can't (or don't want to) avoid, some events with a special ambience and a sophisticated selection of souvenirs stand out. Some are even indoors, so you don't have to freeze your sensitive toes off.
You really can't have anything against beautiful handmade gifts. And ours are undisputed reflective stickers probably the best gift idea for all passionate cyclists. I quote: "You can never have enough REFLECTIVE BERLIN stickers in stock" said a very wise woman once.
Photo Credits: wood market
So where do you find us?
We have selected a few markets where REFLECTIVE BERLIN will be present with a sales stand, because we like the exchange with you and are curious to see what you think of immersing yourself in the "Reflective Multiverse" with the help of our new mobile LED glasses. We actually don't know anyone who doesn't enjoy it.
The usual suspects like this Holy Shit Shopping in the Arena Berlin are there again, but this time we are particularly looking forward to the Holzmarkt, the site of which is worth a visit in itself. It starts there this Friday, so you can snow by before you hit the slopes.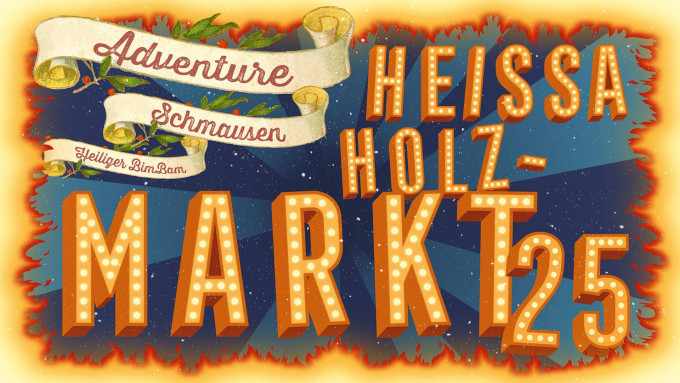 Our schedule for the next 3 weeks looks like this:
Christmas competition and advent calendar
The best for last: We plan fat sweepstakes at Christmas, on Christmas Eve to be precise. If you want to take part, you should use ours Newsletter - at the bottom of our website you can register - subscribe. When the time comes, we'll drop the bombshell and let you know what you need to do.
We also made an instagram advent calendar that has a unique deal behind every door. Sometimes we reduce select popular items to insane levels, and on some days we voluntarily pimp your orders with curated special items that are not normally available. No junk, only gold! So follows reflective.berlin on instagram, if you are not already doing so for reasons that are completely incomprehensible to us.