Handmade in Berlin? - Yes, really!
We would like to transparently trace the production process of our stickers and introduce a special partner for further processing: VIA Blumenfisch gGmbH in Schöneberg.
Weeding is manual work
While the creation of our designs deserves a blog article of its own, since most of our motifs actually have a personal background or at least a meaning for us, the story of the further processing is told quite quickly. After the files have been created and the patterns have been fed into our cutting plotter, the story of mechanical support ends.
The plotter precisely scribes the contours of the designs into the reflective film, but removing the negative, or "weeding" the film, is something no machine can do for you. (If you have a device that can, or want to develop one, please do!).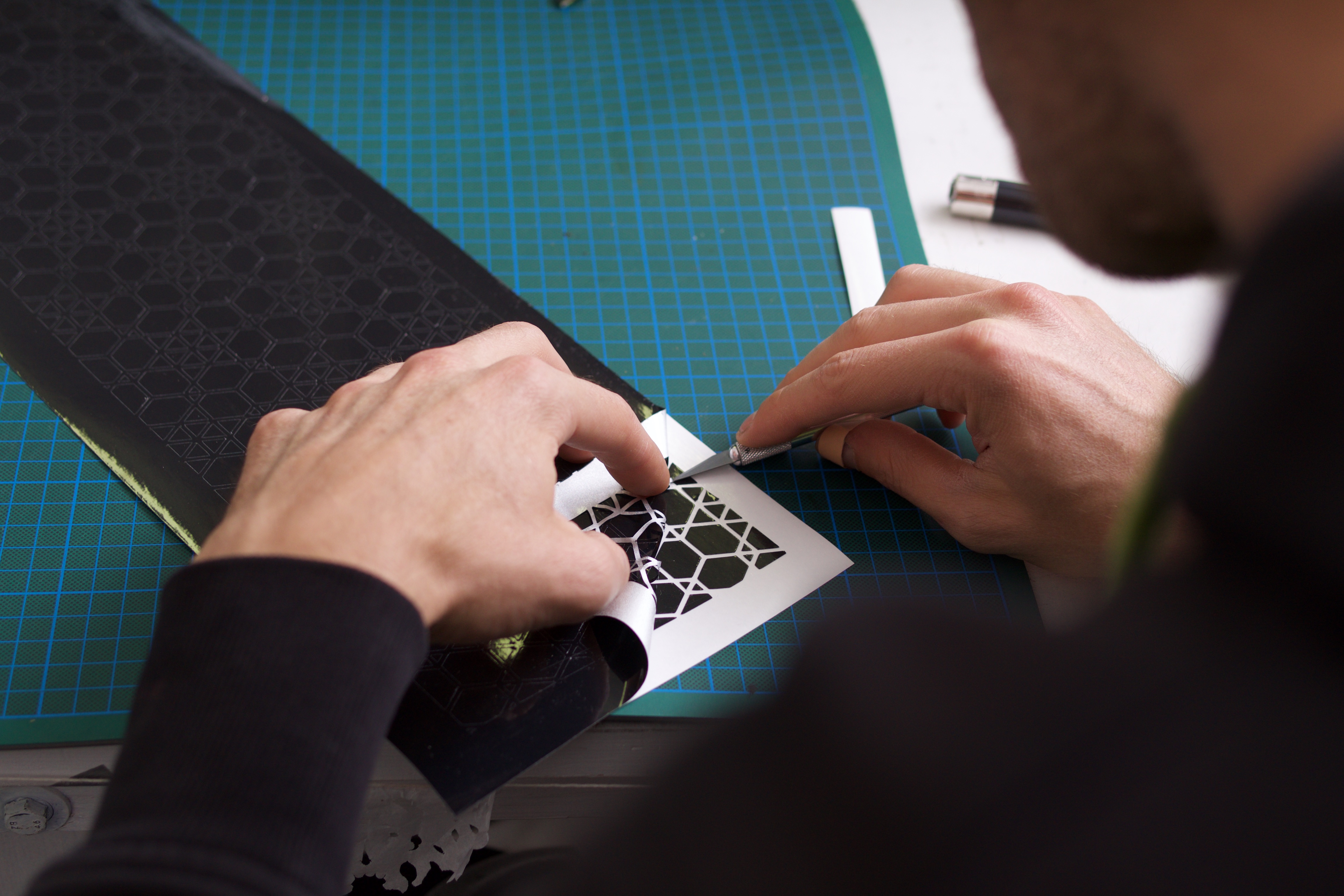 So we use a scalpel to fiddle with the remains of foil from the backing material by hand until only the desired motif is left. In the beginning we managed all this on our own, but in the meantime our range has grown quite a bit and our dealer network is constantly expanding. That's why we decided to ask for help from workshops for people with disabilities in the area.
Further processing in the workshop for people with disabilities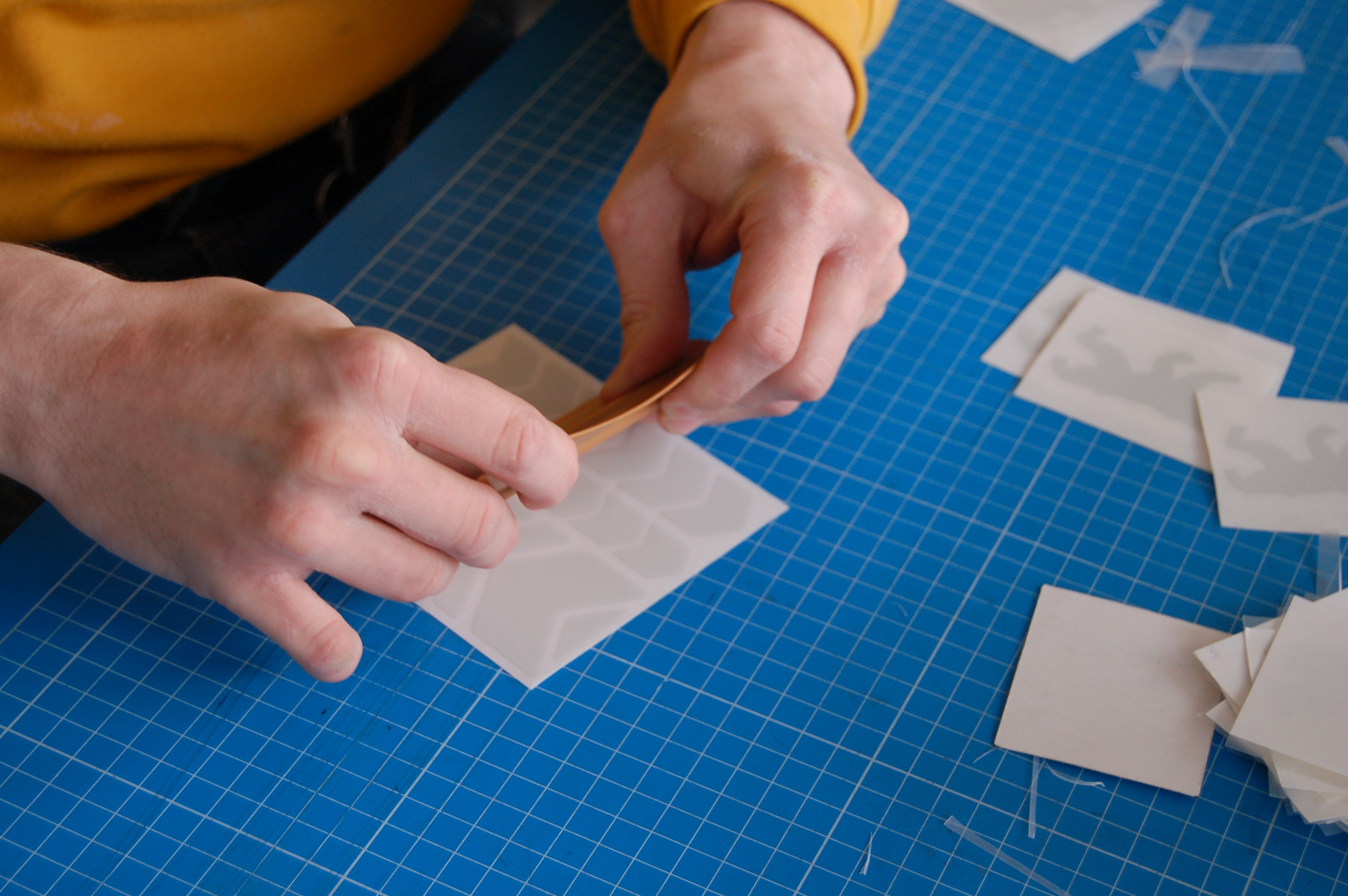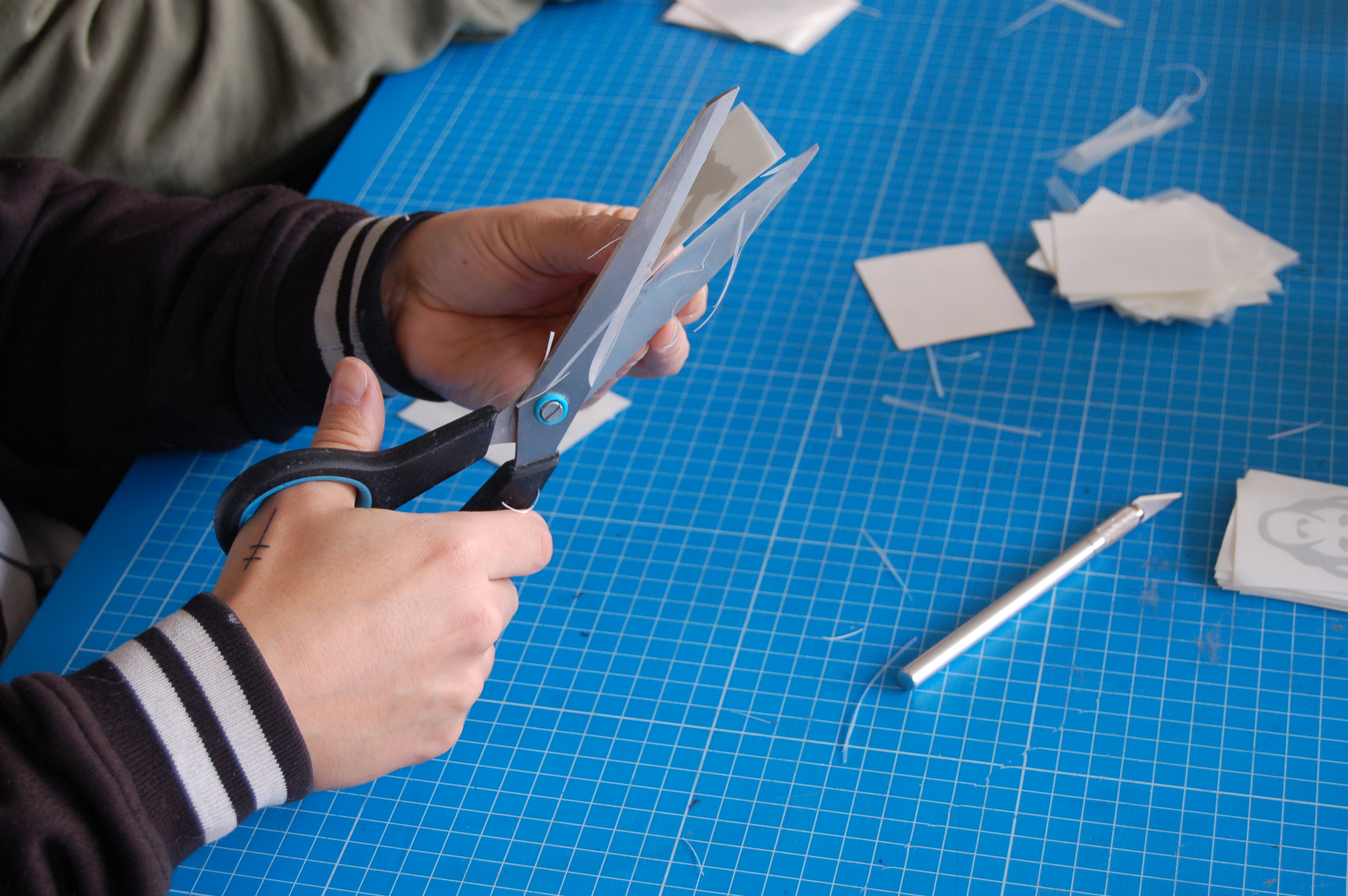 After weeding, the majority of our stickers must also be covered with a transparent application film (to hold the stickers together when gluing) and stapled into our folding packaging. This is also mostly done there, so that in the best case scenario we can pick up the packaged product there again.
So when it says "handmade" on our packaging, we mean it. Such a sticker is real fiddly work! When there is a large volume of orders, we always sit at the work table ourselves and pick, laminate, cut and pack until late at night. Quite a meditative task in good time! If you want to clear your head a bit, you are welcome to come and try it.